Today is April 30th! You know what that means?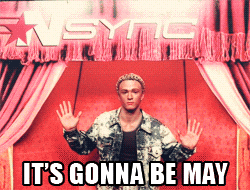 It also means we've come to the end of #APRPAD, the April Poem-A-Day Challenge in honor of National Poetry Month, which means I have one final set of poems to share with you.
Have you enjoyed reading these poems? I've turned them into a collection (available via .PDF) and made it publicly available on my Patreon (now closed)! Head over and download it now (and maybe think about joining my monthly subscribers while you're there!)
So, before we get to the poems, a bit of a confession: I did not write this past weekend (April 27 + 28). I kept pulling up my drive and getting stuck and closing the file without moving forward. BUT I didn't want to end the month with less than 30 poems, so to make up for skipping those days, I wrote two poems on the 29th and two poems today (the 30th). For these last poems, I did play with some new (to me) forms again – the Rondine, the Huitain, and the Nonet.
Here are my final contributions to this challenge:
As the Sun Sleeps (Day 26)
As the sun sleeps, I become awake
Gliding through the dark and endless night
Using only feelings and not sight
Keeping a silence; it will not break
I have a promise I cannot forsake
It will be fulfilled before the first light
As the sun sleeps.

I wonder if there is too much at stake
And think I might need to take flight
But I must end this looming blight
The choice was mine, and mine to make
As the sun sleeps.
To Begin Again (Day 29, #1)
The hardest part is not the start
It's starting again once you began
Whether in matters of the heart
Or counting the number of miles ran
It begins, at its core, with a simple plan
The decision to try to begin anew
To place fear and worry on permanent ban
And to accept that this life is just what we do.

And Again (Day 29, #2)
And then, things falter a second time.
And we gaze up, not sure of where to go,
Or if we'll ever find reason in the rhyme
As things move too fast, or achingly slow.
Knowing this round did not land a K.O.
We took all the punches, no feeling relief
For with every misstep, every punch and blow
We still begin once again, with renewed belief.

End (Day 30, #1)
The challenge we faced is ending now
The words have all been written down
Poetic forms were played with
Some will be used again
Some will be ignored
As we write on
The poems
Will not
End.
Start (Day 30, #2)
Pick up a pencil or find a pen
The instrument does not matter
So much as the desire
To put words on paper
To create new worlds
To inspire
As we keep
Writing
On.