This is a large, looming question in my life. I find myself staring it down constantly, not just when working on pieces for my Patreon (now closed) or chipping away at my two in-process novels, but especially when I stare at this blog and website.
Ever since I began blogging, I've tried to create some sort of hodgepodge "glimpse at my life" collection of posts, but it never feels right. I find myself swaying between topics, never really developing a clear purpose or point of view.
This weekend, it all came to a head in the strangest of places: at a local Irish pub, where a group of my friends and family and I competed in Friends trivia.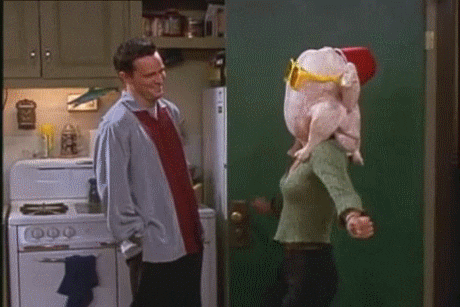 We didn't just win Friends trivia. We conquered Friends trivia. There were 145 possible points during the entire game, and my team got 141 of them. We missed two one-point questions (seriously could not remember that Rachel's mom had a first name) and one two-point question.
The thing is, I love popular culture. I love books. I love theatre. I love film and television. My post about my favorite Christmas episodes from my favorite TV shows is still one of my most favorite (and I think best) blogs I've ever written. I love talking about TV. (and books and movies and plays).
So, I decided to make even more changes around here. I already mentioned this clean up/transformation process earlier this summer, and already, I'm throwing out the ratios of what I was considering. Because the truth is, I don't get much personal satisfaction blogging about food and fitness. I don't really like writing random fashion posts about what I'm wearing or buying or whatever. I don't enjoy sitting down to do recaps of restaurants (besides, that's what Yelp! is for…).
What I do like – what I do WANT to write – is thoughts about the books I'm reading. I like and want to write posts about what TV shows I'm obsessed with (even if I'm years behind everyone else). I like and want to write posts about my writing – what's happening on Patreon, with my novel, and even sharing actual creations. These are the types of things that fuel me and excite me and make me want to sit down and start (and keep) blogging.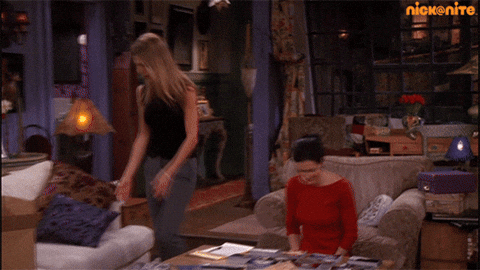 In the spirit of doing what I want to do (especially since, you know, this is my blog), I've gone through and trashed a bunch of old posts that don't fit this new vision/goal/happy place for myself. Gone are the fitness and food posts, gone are the fashion recaps, gone are (most of) the random musings with no clear direction. If you go through my blog archive now, you'll see posts that include:
My Writing Process and Projects
Poems, Stories, and Other Pieces I've Written
Writing Tips (like my famous apostrophe blog)
Book Thoughts/Reviews
Movie Thoughts/Reviews
TV Thoughts/Reviews
Those are things I want to and like to write about on this blog, and those are things that will give you the best glimpse into me as a writer (which is the whole point of this site anyway!). If you really love my random StitchFix shares and seeing my Transformation Tuesday-type posts, I recommend checking out my Instagram – for now, I'll probably still be sharing that type of content over there.