This is probably (definitely) one of the nerdiest posts I'll ever write, but I haven't been able to stop thinking about it since Round 2 of MMA Speed in Core de Force this morning…
As I was upper-cutting and switch-kicking my way to quite the sweat during my morning workout, I found myself imagining a villain in front of me. An other-worldly villain, perhaps, decked in spandex. I felt heroic. Superheroic. Like I was auditioning for the next Marvel Cinematic Universe flick heroic.
And as my mind started to wander, as it does when I'm working out, I started thinking about each of the MCU movies I'd seen, and each of the Beachbody workouts I'd tried/completed, and realized…there might be some interesting match-ups happening here. So I decided to make them and recommend them all to you!
NOTE: This post is clearly not endorsed by anyone from Beachbody and/or Marvel. This is just me, an Independent Team Beachbody Coach and self-proclaimed MCU fangirl, having a little fun with both of those things.
NOTE 2: Any links in this post are my personal coaching links. You can sign up for and/or purchase programs and products from this links, which I will receive commission for (and you will receive my coaching services for as a free bonus!). If you already have (or are) a Team Beachbody Coach, please don't use these links. Contact your own coach for more information/purchases/sign-ups/etc.
So – which Beachbody workout should you try based on your favorite MCU movie or character? Well, in my opinion…
Captain America – 22 Minute Hard Corps
Steve Rogers is a soldier. That permeates who he is and everything he does, even when he becomes a superhero and sometimes/always leader (look, I'm sorry Mr. Stark) of the Avengers.
If Cap is your go-to hero, then I would like to introduce you to one of mine. Tony Horton.
22 Minute Hard Corps is a boot camp inspired workout program. Tony is the trainer, and the cast in the background who are doing the workouts are veterans from all branches of the US Military. It's efficient (only 22 minutes!) and effective, both things that I think Captain America would appreciate.
Iron Man – P90X3
You may have heard of P90X before. It's one of the original classic Beachbody programs, which makes it fitting that I pair it with the character/film that started us on this Marvel cinematic journey – Iron Man. Plus, look, there's no way Tony Stark is going to let Steve Rogers inspire a Tony Horton workout and not demand one for himself…
Also, there are three Iron Man movies and three P90X programs: P90X, P90X2, and P90X3. I'd say pick whichever one lines up with whichever Iron Man movie is your favorite, but I'll actually say I prefer P90X3 because it's only 30 minutes a day!
The Incredible Hulk – Body Beast
Okay, I haven't personally done Body Beast before, so this is coming from what I've heard from other coaches/people who have completed the program, but this is the program that's for people who want to get totally ripped. Like, hulking big. Hah. Get it? Plus, like, all the Body Beast stuff is green, so…
Doctor Strange – 3 Week Yoga Retreat
To tap in to the mystical arts, you must have focus, inner calm, and (I would assume) a very strong core. Where better than to get those skills and physical features than through a yoga practice? Beachbody has lots of yoga options available throughout their various programs, and they even have some stand-alone sessions in their BOD Yoga Studio, but the 3 Week Yoga Retreat is the best full program focused entirely on learning the basics of yoga. I'm actually working my way through this program right now, and I love it.
Guardians of the Galaxy – CIZE
If you're gonna jam your way to saving the world with one of the best soundtracks ever compiled, then you want to sweat your way to fitness the exact same way. CIZE is a hip-hop dance program by Shaun T, and it was the first Beachbody program I ever bought/tried myself. I still go back to it often — it just puts me in a good mood!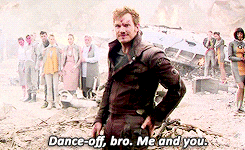 Captain Marvel – Turbo Fire
First and foremost – OMG CAPTAIN MARVEL WAS AMAZING AND I LOVED IT SO MUCH AND I CANNOT WAIT TO GO SEE IT AGAIN AND WATCH OUT THANOS BECAUSE CAROL DANVERS IS COMING FOR YOU!
Okay, now that that's out of my system…
When I started thinking about this match-up, I had to think about which program(s) out there combined the perfect combination of kick-ass fighting moves with a rocking soundtrack and just fully embodied all this amazing awesomeness: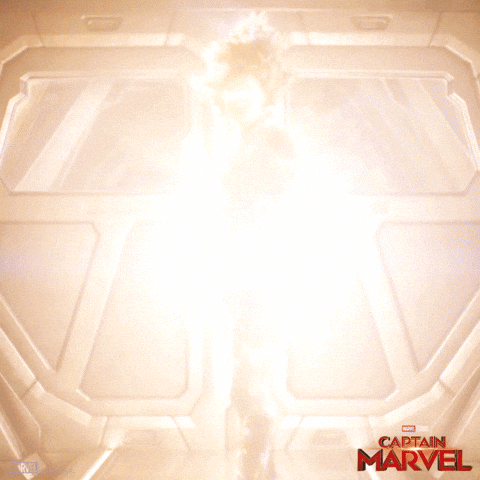 The answer is in TurboFire. TurboFire is an intense cardio kickboxing program lead by Chalene Johnson. It's fun, it's upbeat, and it's intense – just like Captain Marvel.
Ant-Man & the Wasp – Core de Force
Where can we find a slightly goofy but still badass dude teamed up with an equally badass gal working together for incredible results? Well, just like Ant Man & Wasp, we've got Joel & Jericho (Joel Freeman and Jericho McMatthews). They are an exceptional team of trainers who have created an MMA-inspired program in Core de Force. It's one of my favorite programs, and it's the one that inspired this blog post, so I highly recommend it.
Thor – LIIFT 4
The Thor movies are also sort of the king of the dad joke movies in the MCU (especially in Thor: Ragnarok), and of course, there's Thor's immense strength…and his penchant to enjoy a pint and relaxation from time to time. So, which Beachbody program combines exceptional strength + muscle building with time off and even a "cheat day" worked into the nutrition plan, lead by a trainer who is known for his corny humor?! Why yes, it's LIIFT 4, created by Joel Freeman (if you follow me on Instagram, you know I'm currently in my third round of this program!).
Plus, I like to think of my dumbbells as my own personal Mjolnir, so…
Big Hero 6 – Double Time
LOOK DON'T START WITH ME, BIG HERO 6 TOTALLY COUNTS IT HAS A STAN LEE CAMEO AND EVERYTHING.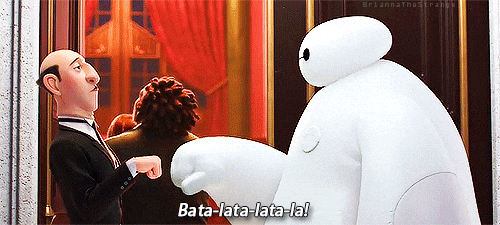 Besides, I know a lot of you out there do have small kids at home, and you may even have kids you're wanting to work out WITH, so let's go back to our friend Tony Horton and talk about Double Time. Double Time is a family workout, with all the moves being done as partners, and they're kid-friendly! Just like Baymax, who also wants you to be healthy.
Black Panther – Beachbody Performance Line
Okay, I know this isn't technically a workout but… You know how King T'Challa is still a badass even when his body is drained of the power of the heart-shaped herb? But you know how he's even MORE badass when he does have that incredible power coursing through his veins? Well, frankly, there's no better metaphor than that for the Beachbody Performance Line. Yes, you can workout without it. Yes, you can get results and still be a badass without it. BUT if you do have it, it helps you in so many ways, from energy boosts to hydration to muscle recovery. Plus, with the number of scientists Beachbody has working on the stuff, I like to imagine Shuri would approve of it in her lab too.
Deadpool – Insanity
This one should be self-explanatory.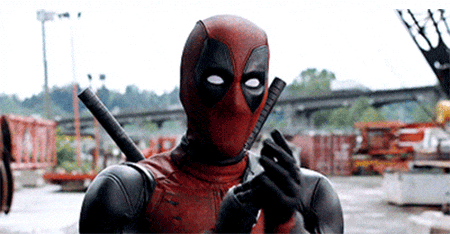 Insanity is…well, just that.
Spiderman – Shakeology
Okay, also not a workout, but hear me out. The spider bite transforms Peter from the inside out, giving him is powers. That's basically what Shakeology does, nutrition wise.
Plus, Shakeology is a powder, and at the end of Avengers: Infinity War… wait, too soon?
The Avengers – Beachbody on Demand
There are many other Avengers who don't have their own movies yet (even though they should…). Plus, there's something just absolutely amazing when all these heroes come together…as a team.
May I present to you the greatest team Beachbody has ever assembled: Beachbody on Demand.
And that picture above? That's old. That doesn't even include all the newer programs that are now available through BOD, like LIIFT 4 and 80 Day Obsession and Shaun Week, as well as all the programs that are coming to BOD, like Transform:20 and Morning Meltdown 100.
BOD is a streaming platform that gives you access to ALL the Beachbody programs. So there's no need to decide right now if you're a Thor or a Captain Marvel or a Wasp or an Iron Man. You can train like all of them. Together. In one place.
Okay. That's more than a sufficient amount of complete nerding out for today. So what do you think? If you've tried these programs, do you agree with my match-ups? Which are you most interested in giving a shot? Comment below or tweet me at @ThatColette.